Saturday Painting Palooza Vol.218
Hello again painting fans.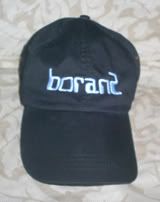 This week we'll be continuing with the painting of the Sedona butte.

The photo that I will be using is seen directly below.

I'll be using my usual acrylics on 8x10 canvases.

Since last time I've continued to work on the painting.

I've started to paint the green that rings the base of the butte and pushes forward toward the foreground. Note how it follows the shape of the small valleys at the base. Inadvertently, the green became two different shades. It will not matter later on as the details will cover most of this first layer.

I've left the Sesdona red (My name for it.) in the central portion of the foreground. This area is shaped roughly to become the path in the original photo. Obviously there is much more to come.

The current state of the painting is seen directly below.

That's about it for now. Next week I'll have more progress to show you. See you then. As always, feel free to add photos of your own work in the comments section below.

Earlier paintings in this series can be seen here.