Saturday Painting Palooza Vol.213
Hello again painting fans.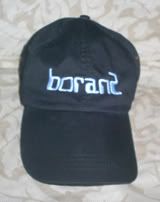 This week we'll be continuing with our 2 new paintings.

The photos that I will be using are seen directly below. The first photo shows the Monument Rocks in Kansas. Seen below that photo is one depicting a decrepit 1950 Hudson.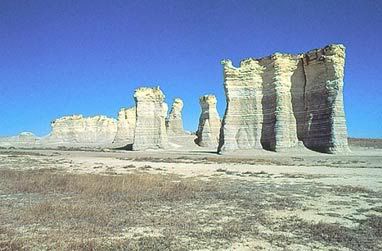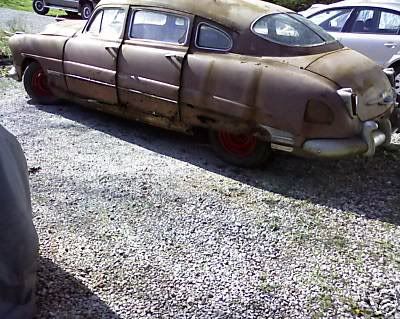 I'll be using my usual acrylics on 8x10 canvases.

For this week's installment, I've continued with the old Hudson.

When last seen the painting appeared as it does in the photo directly below.


Since that time I've continued to work on the painting.

This week's installment is, once again and for the last time, beimg posted remotely and, again, I have only limited changes to show. The car to the extreme rear right has now been difined. It is now seen in a shade of blue too much like that of the Hudson's interior. I am inclined to change it to a gray or other color consistent with the color of other elements in the painting. As a general rule, it is a good idea to carry colors through to multiple elements of a painting. It brings a consistency and unity to a painting.

In addition, I'm not happy with the size of the new car's rear wheel, or at least the part that shows. It is too large and will change along with the car's color.

For next week's installment I'll finally be moving on to the background.

The current state of the painting is seen in the photo directly below.


That's about it for now. Next week I'll have more progress to show you. See you then. As always, feel free to add photos of your own work in the comments section below.

Earlier paintings in this series can be seen here.
Labels: art. painting, Hudson