Saturday Painting Palooza Vol.532
Hello again painting fans.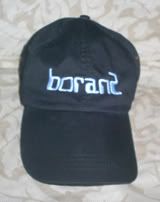 This week I will be continuing with the painting of El Morro National Monument. I am using the photo seen directly below. (A borrowed photo.) I'll be using my usual acrylic paints on and 8x8 inch canvas.
When last seen, the painting appeared as it does in the photo directly below.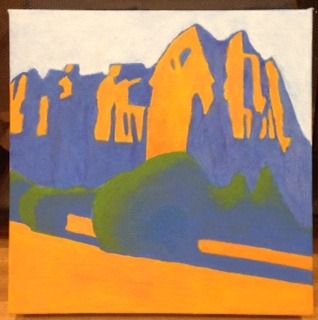 Since that time I have continued to work on the painting.
I've continued to refine the painting. Note that the yellow is now a bit more subdued. I've also darkened the blue shadowed portion of the junipers. This brings them forward a bit against the lighter blue of the butte. Out in the extreme front left, a new juniper has sprouted adding yet another layer. The painting is now completed.
The current and final state of the painting is seen in the photo directly below.
I'll have a new painting to show you next week. See you then.
Earlier paintings in this series can be seen here.
Labels: New Mexico