Saturday Painting Palooza Volume 316
Hello again painting fans.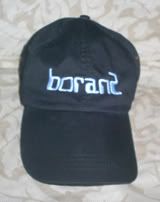 This week I'll be continuing with the temporary detour from the Cape May, New Jersey shingle style house. Instead, I'll have a bit more progress of the Mazda 787B seen in the photo directly below. (I'm using my usual acrylic paints on a large gallery-wrapped canvas.)

When last seen, the painting appeared as it does in the photo directly below.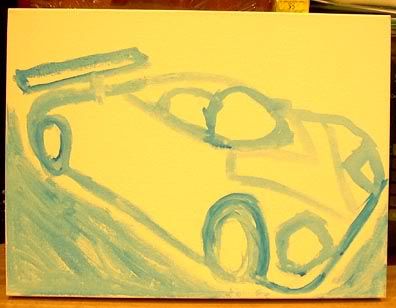 Since that time I have continued to work on the painting.

I began by filling in the broad areas of color that make up the car's body, red at the fenders and green for the upper surfaces and roof. (I can see that I need to move the front wheel toward the rear of the car a bit.) I've continued the color up onto the spoiler at the back of the car. For some helpful contrast, I've added some color to the background and foreground. There is a lot of work to do here but I've got almost a year to complete this piece. The next President's Show won't be held until August of 2012.

The current state of the painting is seen in the photo directly below.

That's about it for now. Next week I'll have more progress to show you. See you then. As always, feel free to add photos of your own work in the comments section below.

Earlier paintings in this series can be seen here.
Labels: Mazda