Utah Revealed (Or is it reviled?)
It is a burden being pretty much the reddest (redest?) place on the face of the Earth, but at least the scenery is spectacular. Here is a view from a hill in mid-Utah just below highway 70.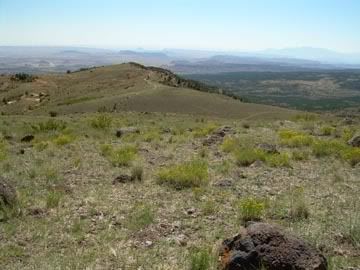 It almost makes up for all that redness.