Saturday Painting Palooza Vol.599
Hello again painting fans.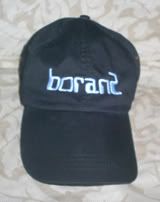 This week I will be continuing with the Cold Spring, NY street scene. The photo that I'm using is seen directly below. I'll be using my usual acrylic paints on a 6x6 inch canvas.
When last seen, the painting appeared as it does in the photo directly below.
Since that time I have continued to work on the painting.
I've made a number of changes for this week's cycle. Out in the street I've revised the two partial cars. Behind them the fence now actually looks like a traditional wooden fence, with just a suggestion of texture along with a new color. Note that the far section of the fence is in shadow. Behind the houses the trees have been overpainted along with the bushes out front. Those bushes along with the one behind the nearer house have revised highlights and shadows. The painting is now finished.
The current and final state of the painting is seen in the photo directly below.
I'll have more progress to show you next week. See you then.
Earlier paintings in this series can be seen here.
Labels: Hudson, Hudson river