Saturday Painting Palooza Vol.597
Hello again painting fans.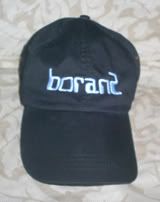 This week I will be continuing with the Cold Spring, NY street scene. The photo that I'm using is seen directly below.
I'll be using my usual acrylic paints on a 6x6 inch canvas.
When last seen, the painting appeared as it does in the photo directly below.
Since that time I have continued to work on the painting.
There are several notable changes for this week's cycle. First amongst these is the revision of the car. It has been thoroughly updated from the hot roddish prior look. Alongside, the fence has been darkened a bit. I've done some work on the porch and railings along the steps. The railings now appear lit against the dark steps. Up at roof level, the eaves have been lengthened a bit on each structure. Finally, the greenery has been overpainted and enhanced at a number of locations.
The current state of the painting is seen in the photo directly below.
I'll have more progress to show you next week. See you then.
Earlier paintings in this series can be seen here.
Labels: Hudson, Hudson river