Saturday Painting Palooza Vol. 79
Welcome back.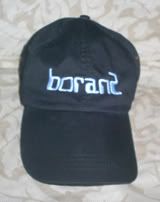 This week we'll be continuing with our project inspired by the Sedona, Arizona scene seen in the photo directly below. It is another small photo, this one depicting a group of condos with the red rock buttes behind.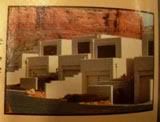 Once again, this one is being done on a small 5x7 canvas.


When we were last together, the painting appeared as it does in the photo seen directly below.


Since last week I have continued working on the painting. I've painted in the dark shadowed areas (windows?) on the condos. Once again, these are not how they will appear in the final piece. Sharp eyes will notice that I've adjusted the roof of the condo on the right to make its perspective consistent with the other structures. Finally, I've added the same blue to the street which will also be revised before we are done.

Just a quick note about revisions. Right now I'm painting in the basic colors. I'll make some lighter, some darker. I'll sharpen the edges of colors just a bit but still try to leave some spontaneity.

The current state of the painting appears in the photo directly below.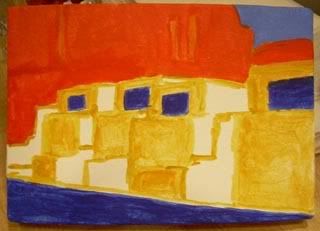 That's about it for now, see you next week.