Saturday Painting Palooza Vol.67
Welcome back.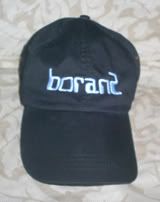 This week we'll be continuing with the new painting that was started last week, the Sedona, Arizona that was inspired by the photo seen directly below.
When last we were together, the painting appeared as it does in the photo directly below.
Since last time I've concentrated my efforts on the neglected foreground. I've painted the parking area a purplish color. (Remember that we are using only basic red, white, blue and yellow in this piece. As a result, some objects will have funky colors.) Looking at it now, I'll probably lighten the color a bit, it seems a bit too dark now.
I've also done some work on the car. (For those who object to its presence, note that its placement is at an angle which is a mirror image of the building to the right. It is intended to act as a foil and also a point of interest in the vastness of the lot.) I've painted it in red to pick up some of the background color, though the buttes might change slightly. The car's details will change a bit also. The shadow doesn't work for me yet, it will need some adjustment. The current state of the painting is seen below.
That's about it for now. Your comments are always appreciated. See you next week.