Saturday Painting Palooza Vol.91
Welcome back.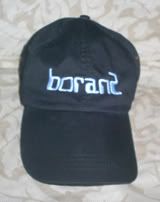 This week we'll be continuing with our painting of the used car lot, featuring a 1959 Volvo. The photo which I am using is seen directly below. (The painting is 9x12.)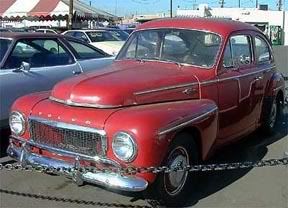 When last seen here, the painting appeared as it does directly below.




Since that time, I have continued working on the painting. I've redone the tent in shades that seem more appropriate. The front, directly facing the fading afternoon light, is a light pink shade. The side, away from the light, is done in a darker pink. I've attempted to account for the lighting in the roof as well. There is now a bit of an roof overhang on the side.

The coke machine to the rear now has a shadow, suggested by a kossack in last week's installment, painted in blue.

In the windshield of the Volvo is the number 59 to reflect the its vintage, 1959. It's a cheesy detail found in virtually every used car lot, of course.

The current state of the painting is seen in the photo directly below.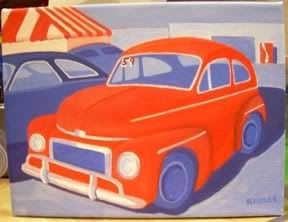 That's about it for now. Next week, the grand finale to this cycle. See you next week.