Saturday Painting Palooza Vol. 75
Welcome back.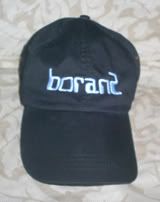 This week we'll be continuing with the painting that was inspired by the Sedona, Arizona scene seen in the photo directly below.
When last we were together, the painting appeared as it does in the photo directly below.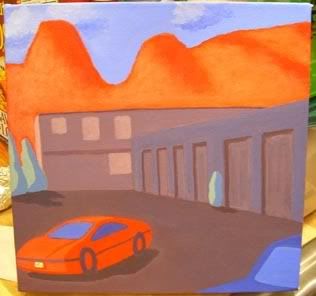 Since that time I have continued to work on the painting. At this point it is almost done, but the final installment for this piece will be next week.
The partial foreground car has been enlarged a bit. It just feels better in this slightly larger size, more in balance with the other elements. Also, it now appears in red paint rather than last week's blue. This red carries over the red color from other elements into the foreground. Now, the eye follows the red from buttes to the central car to the foreground. In short, a rather small change has had a large impact.
The details of the central building have been simplified. The structure is now more in keeping with my original experiment, a simple depiction using only 4 tubes of paint.
The current appearance of the painting appears below.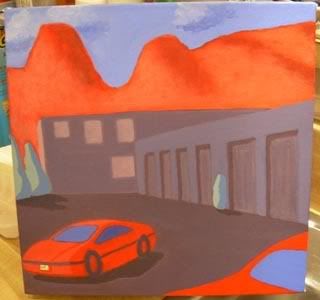 Next week's installment will show the final changes. There are just a few things left to be done. See you then.