Saturday Painting Palooza Vol. 74
Welcome back.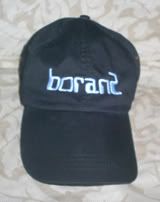 This week we'll be continuing with the painting that was inspired by the Sedona, Arizona scene seen in the photo directly below.
When last we were together, the painting appeared as it does in the photo directly below.
Since that time I have continued to work on the painting. I've repainted the shrubs again, bringing the two on the left together. I still need to address the edges of the shadowing.
The other change is a new element in the form of a partial car in the foreground. (Words can't express the strength of my impulse to paint the word
creampuff
in yellow in the windshield.) The lot was a bit too vacant. This is a natural addition.
The current state of the painting is seen directly below.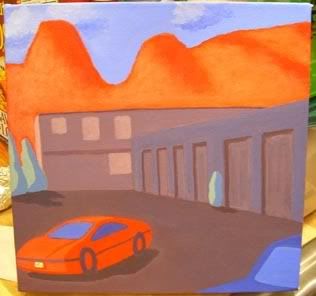 That's about it for now. See you next week.
BMT ArtFair 2007